In the newspaper Les Echos, Véronique Boute tells how she launched a brand of luxury caps that are 100% made in France.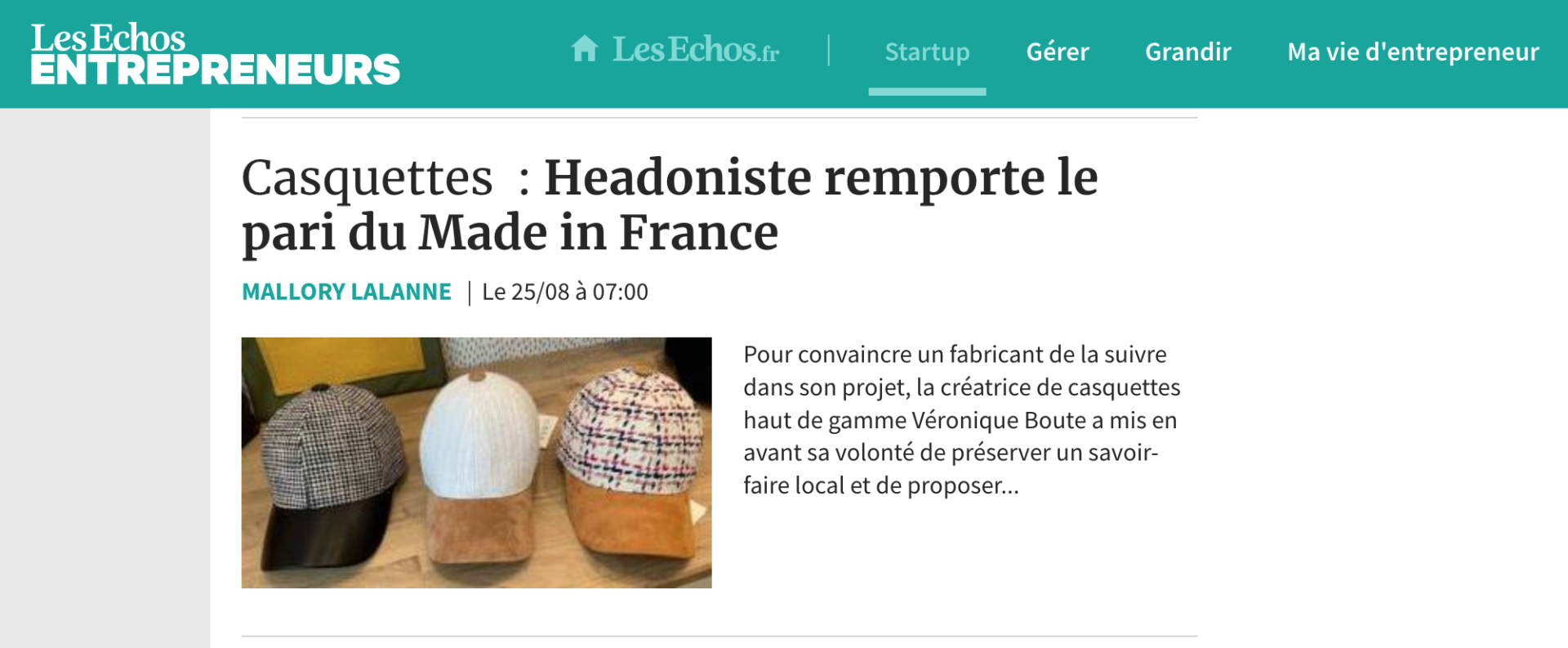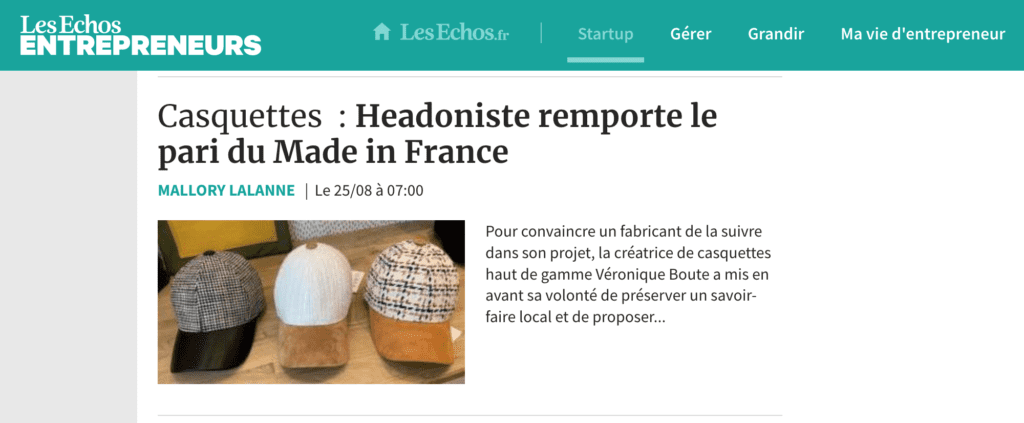 To convince a manufacturer to follow her in her project, the designer of high-end caps Véronique Boute emphasised her desire to preserve local know-how and to offer unique quality products.
It's a difficult gamble that Véronique Boute has decided to take at all costs. When she launched her Headoniste cap brand in 2020, after a career as a collection director at Galeries Lafayette and Burton of London, French manufacturing seemed obvious to her, for reasons of know-how, quality and ethics.
Although this fashion enthusiast assumes her choice, she almost threw in the towel. "What is difficult is toidentify the manufacturers. Most of them make hats, but the expertise is different. Others say they make caps, but they subcontract their activity abroad," explains the 51-year-old designer.
Being credible
After several months of research, she identified a handful of manufacturers in 2019 through the Maison du Savoir Faire et de la Création website. "I found four whose know-how matched our needs, namely to make real American baseball caps with rigid front forms, for example," the entrepreneur notes.
Of these four manufacturers, the entrepreneur decided to approach two. The tools of the other factories are already running at full capacity for major brands and luxury houses. "I visited the factory of a manufacturer based in the South West in July 2020. He didn't have any space until December," explains Véronique Boute.
Then she approached Arnaud Le Carpentier, the head of Sofac based in Bernay, Normandy. He owns a factory specialising in state contracts, which makes custom-made headgear for the military and airlines.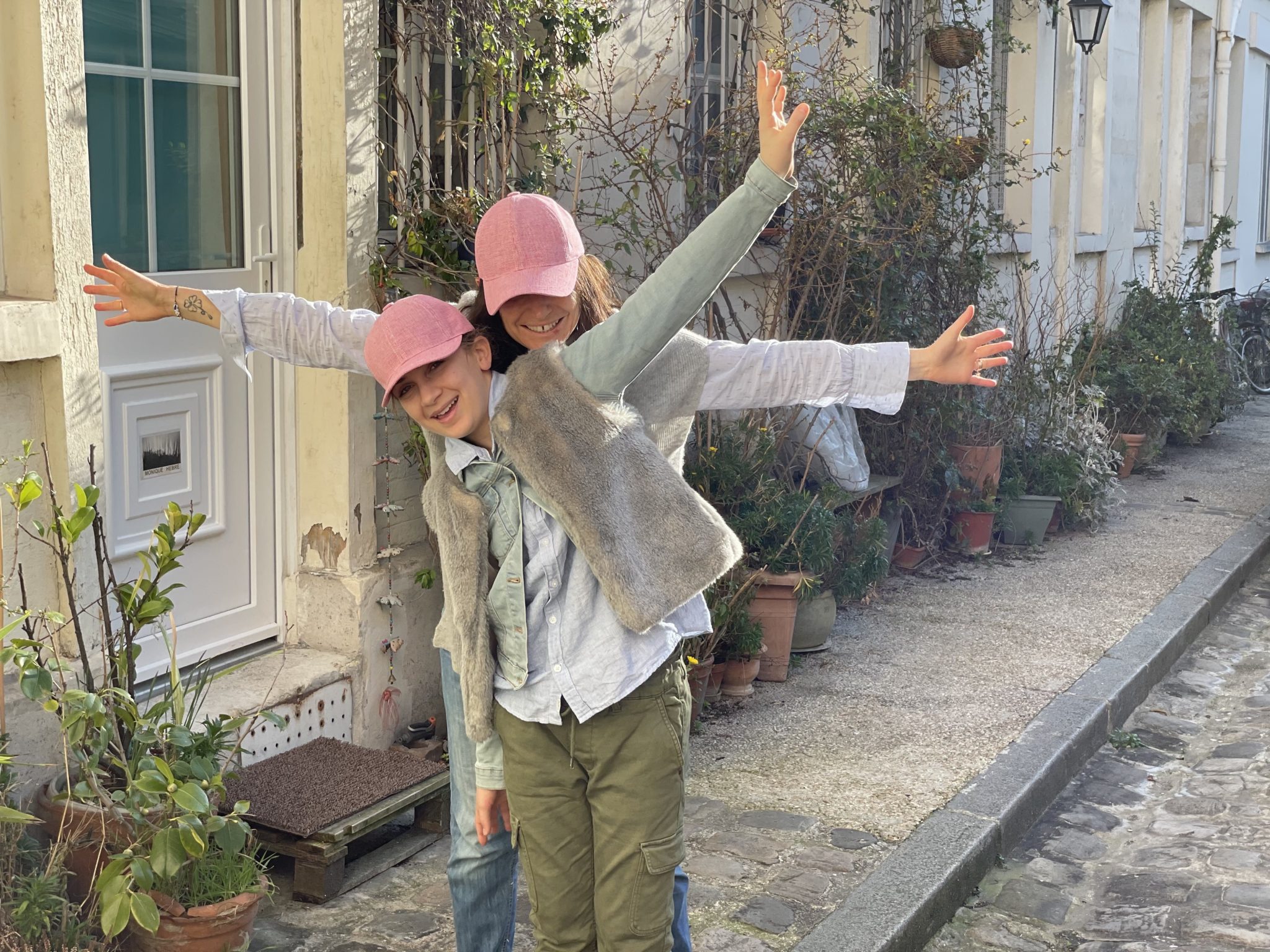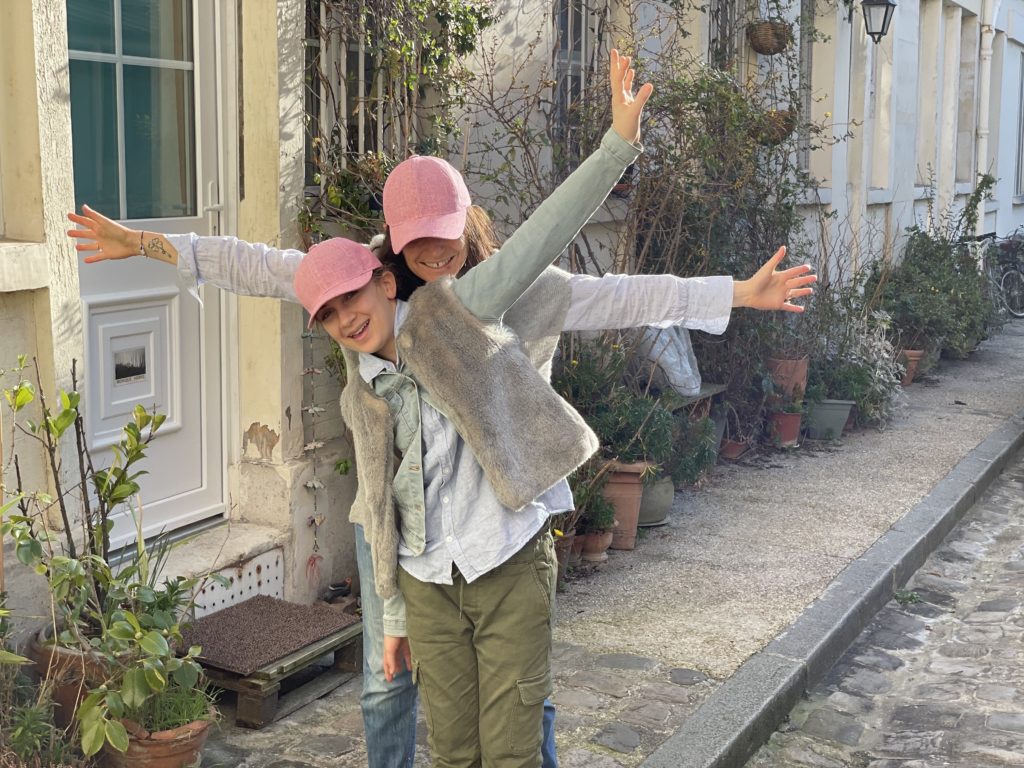 It's difficult to be credible at the beginning when you present the project," Véronique Boute concedes. Fortunately, as far as fabric manufacturers are concerned, I was able to use my network to convince them to follow me from the start, even though I was only ordering small quantities. I was therefore able to very quickly present the manufacturer with the very good quality wools and fabrics that I wanted to work with in order to have a premium or even luxury product.
Small series and upcycling
The duo quickly experimented with materials and launched their first collection in September 2020. "Our strategy is to make only small series of 100 numbered pieces, to avoid unsold items. I want to renew the collections and offer exclusive products that are not found on every head," explains Véronique Boute.
To market her premium Made In France caps, the designer had to face another challenge: the cost of production. We have little room for manoeuvre with the manufacturer," says the director. We are not negotiating prices but know-how. The pieces are assembled and sewn by hand. Some products are very difficult to make, such as the model designed with recycled cashmere wool, which is usually used to make coats, or the very fine wool model used for suits.
For a cap sold for 129 euros, the manufacturing cost represents a third of the price. To reduce this cost, Véronique Boute has found the right threads. She started by reducing her fabric budget. "I do as much upcycling as possible. Channels are being created to sell unused fabrics by luxury houses," says the advocate of Made In France.
Working with influencers
To raise awareness of her brand, the entrepreneur also saves money on her marketing expenses. "I manage the Instagram account and work with influencers like Antoine Dénériaz, a former Olympic ski champion who is now an entrepreneur," she says.
To get the word out, the manager gave a cap to Patrick Le Chinois, a comedian who took the crazy gamble of travelling to China in a smart car, in the middle of the Covid crisis, to perform his show in Mandarin. "He regularly posts on social networks with his Headonist cap on his head", Véronique Boute laughs.
And it works! The young brand has sold more than 50% of its first season's stock and expects to end 2021 with a turnover of 100,000 euros.
A phygital model
From a purely digital strategy, Headoniste had to switch to a phygital model. "With the new constraints on the use and acceptance of third-party cookies, the affiliation systems that we have put in place are less effective. At the same time, we have seen an explosion of Made in France marketplaces that do not allow us to control our customers' data," the retailer regrets.
Véronique Boute therefore decided to deploy her caps in ultra-premium physical outlets, particularly popular with foreign tourists: the boutiques of the Courchevel and Val d'Isère palaces, the Côte d'Azur, or concept stores in Paris, the Ile de Ré or Cannes. "When I opened a pop-up store at the BHV in Paris in 2020, I realised that the feedback from customers was very positive. Made in France is a guarantee of quality and it is becoming a buying argument for exports," says Véronique Boute.
Next step: from winter 2022, the young brand plans to distribute its products in South Korea and to raise funds in September 2022 to set up the design of custom caps with noble materials and to further develop internationally.