For lack of manufacturing in France, some cap brands produced in Bulgaria or China are wearing tricolored logos by playing on the subtlety between French brand and brand made in France. Explanations.
Caps are often considered a very popular accessory, used all over the world to protect from the sun and add a touch of style to an outfit. But, it has also become a fashion accessory, made in traditional workshops with noble materials, such as leather, cashmere wool, linen or alpaca.
As a result, the price range of caps can extend from a few euros (2.5 euros at Shein) to more than a thousand euros in luxury brands.
With such a wide price range, it's hard to tell the difference between brands.
Concretely, three elements are decisive to evaluate the quality-price ratio of a cap.
First, its composition. The raw material represents about 15% of the price of the cap. A cap requires about 20 cm of fabric, bias, linings, a back fastening system, etc.
From a few cents for simple cotton caps, the prices of materials such as Alpaca exceed 50 euros per meter. Count between 60 and 80 euros per meter for pure cashmere.
Its manufacturing process. With fabrics cut in mass, in automated factories in Asia or Eastern Europe, the assembly time of a cap does not exceed a few minutes.
In a traditional workshop, it takes between 60 and 90 minutes of labor to build a real cap.
For comparison, it is interesting to compare labor costs in the textile industry.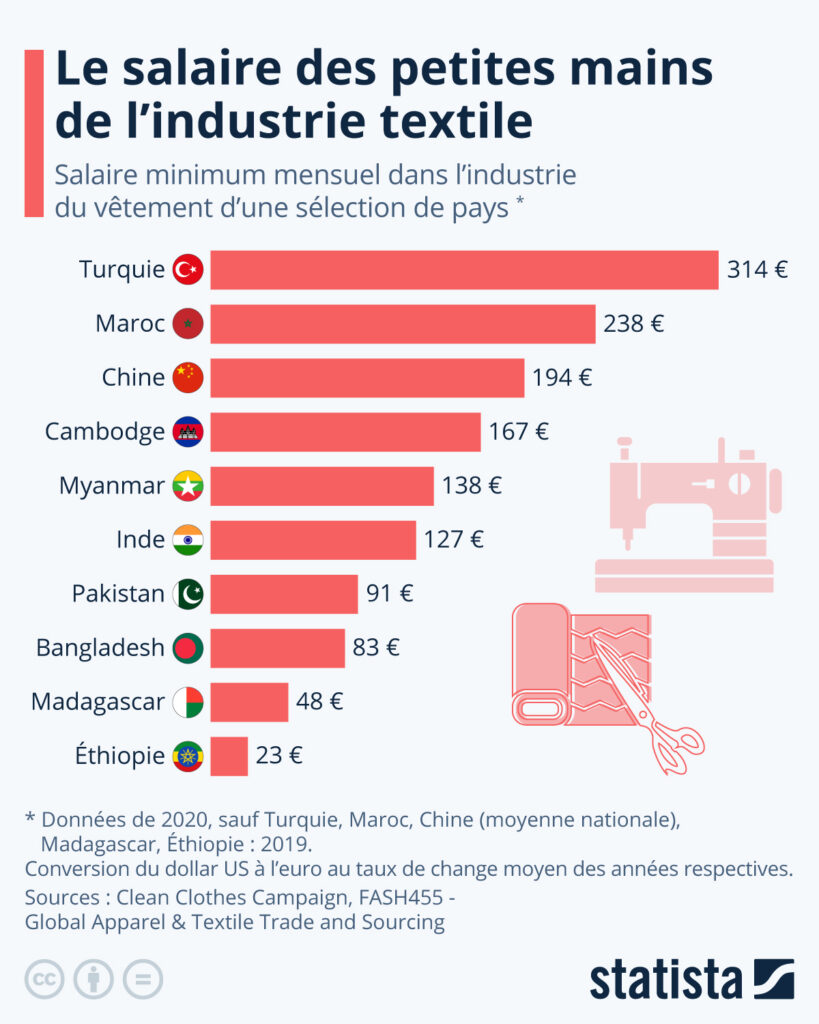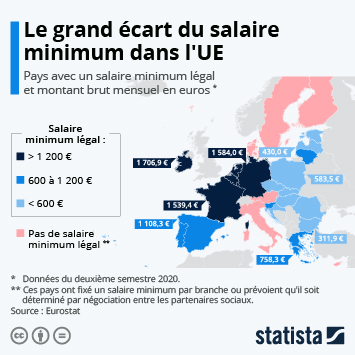 Brand marketing. The price of a cap obviously depends on the attractiveness of the brand. Thus Supreme or Off-White can sell Made in China or Vietnam caps as expensive as traditional luxury brands made in France or Italy.
To these three elements, we can add the Made in France argument.
First of all, it is important to understand the distinction between a French cap brand and a cap brand made in France.
A French cap brand can be designed in France, but it can be produced in another country. On the other hand, a brand of cap made in France must be entirely produced in France, from design to manufacturing.
A label made in France guarantee
The "Made in France" label is regulated by French law, which defines the criteria to be met for a product to be considered "Made in France". Here are the main criteria to be taken into account:
The product must be entirely made in France. This means that all stages of production, including design, manufacturing and assembly, must take place in France.
At least 50% of the product's production cost must be generated in France. The cost price includes the cost of raw materials, labor and other production costs.
The product must have undergone sufficient processing in France. This means that it must have acquired significant added value during its manufacture in France, as opposed to a simple assembly or finishing stage. Thus, the addition of embroidery or decorations on a cap is not enough.
The product must bear a clear and visible indication of its French origin, such as "Made in France", "Fabriqué en France" or "Produit en France".
The purpose of these criteria is to guarantee to consumers that "Made in France" products are indeed made in France and meet high quality standards.
The notion of a French trademark is misleading
The difference between these two types of brands is important for several reasons. First, a French cap brand may be more affordable in terms of price because it may be produced in a country where labor is cheaper.
This is particularly the case for brands that ensure "Made in Europe" production, in Eastern countries such as Bulgaria, where wages are 4 to 5 times lower than in France.
This may mean that the materials used in the cap are of lower quality, or that the working conditions are not as good as those offered by a French company that produces locally.
Made in France, a guarantee of quality
On the other hand, a hat brand made in France may be more expensive because production costs are higher in France due to higher labor standards and wages. However, this means that the quality of the cap is better and the workers have better working conditions.
In addition to quality and price, there is also the issue of durability. Caps made in France tend to be more durable because they are made with high-quality materials that meet very high technical standards, including fabric qualities and treatment, and with careful attention to detail, especially in the linings. This means that the cap will last longer, which is important if you're looking to invest in an accessory that you can use for years to come.
The choice between a French cap brand and a made-in-France cap brand depends on your personal preferences.
If you're looking for a cap at an affordable price and provenance is not a priority, a French cap brand that produces its products in Bulgaria or Vietnam might be a good choice. However, if you are willing to invest in a high-quality cap and are concerned about the working conditions of the workers, a cap brand made in France is probably a better choice.
This is the conviction that guides us at Headoniste. Since our creation, we have chosen to produce all our caps in France, in exceptional workshops, classified as EPV, enterprises of living heritage. This is as much for the quality and regularity of production as for the ecological and societal dimension. We are the only French brand of caps to produce exclusively in France.