Olympic champion Antoine Dénériaz fights for exceptional French skiing. He is the ambassador of Headoniste caps in the Alps, which he hosts in his Concept Store in Annecy.
14 years after his gold medal in downhill skiing at the Turin Olympic Games, Antoine "glissman" Dénériaz continues to fight for French skiing. Not to win another medal or podium, but to restore the luster of the French ski industry with his luxury brand Deneriaz. He is the new Headoniste ambassador in the Alps.
In December 2007, the young champion from Morillon, freshly won gold in the downhill at the Turin Olympic Games, decided to hang up his skis. As for many high level sportsmen and women, the dreaded time of reconversion came.
At first, he became a consultant, notably for the 2014 Olympic Games. Then he decided to become the standard-bearer for Annecy's bid for the 2018 Olympic Games, won by Pyeongchang in South Korea.
Finally, following the paradigm of his role model Jean Vuarnet, he created his own brand of ski accessories in 2009 under the name "Antoine Dénériaz - Powered by passion".
" I decided to launch my own brand of accessories by chance, because my sponsor, the ski goggle brand Cébé, had stopped at about the same time as me. I thought it was a pity, and I told myself that I could start a similar adventure again ," he explained at the time.
To fine-tune his project, the Savoyard first took a Master's degree in marketing at Essec before jumping into the deep end of entrepreneurship.
He started by selling helmets before designing a first range of limited edition skis with the Swiss manufacturer Zai. It was at this point that he met Alain Zanco, who had been developing skis for Rossignol for thirty years before setting up his own business to manufacture top-of-the-range skis.
There is an immediate rapport between the two men.
" We decided to put our values together and live this adventure together " explains Antoine Dénériaz. Following a recent fundraising, Dénériaz bought the Albertville-based manufacturing unit of Alain Zanco, to become a 100% Made in Savoie ski manufacturer. In 2020, in the midst of the health crisis, the company expanded and moved near Annecy, at the end of the lake.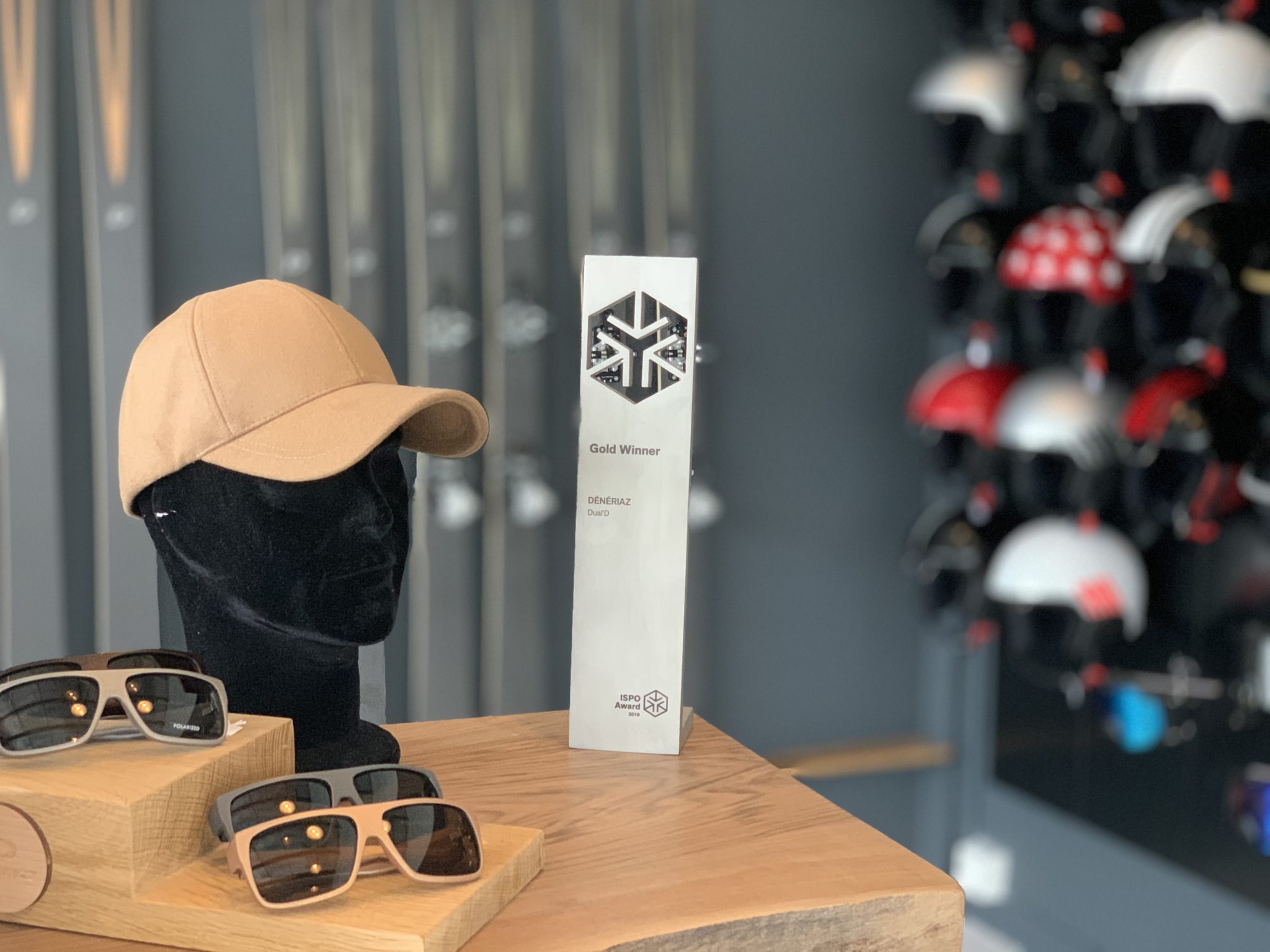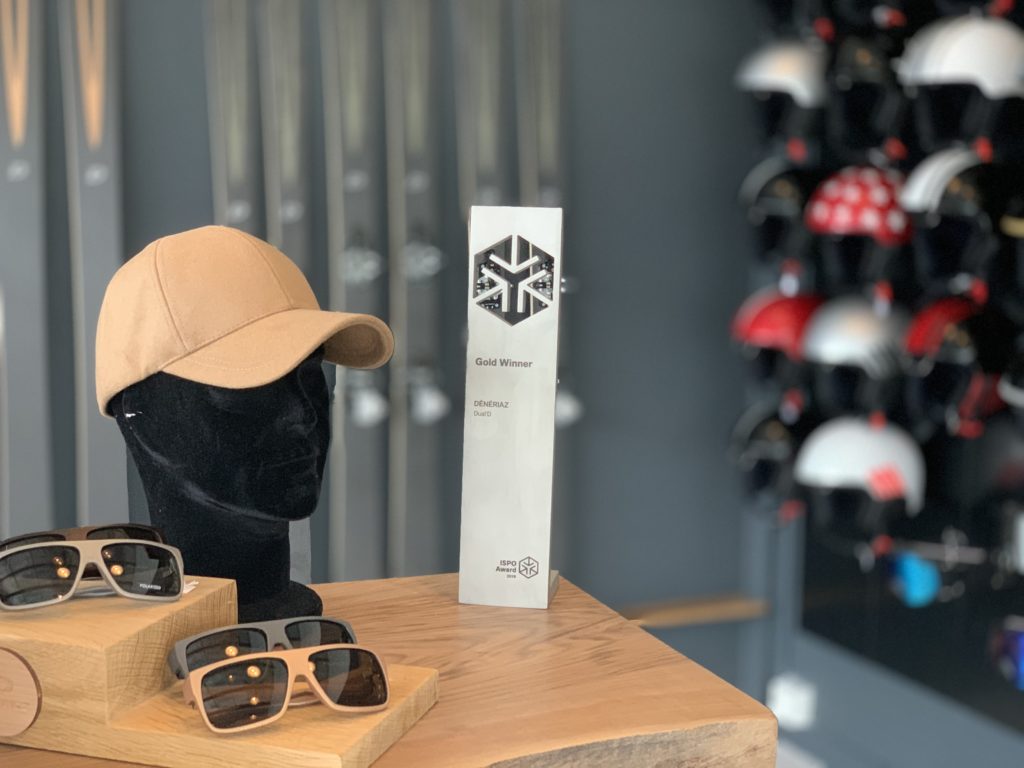 In this new centre of excellence for French skiing, he is also opening a concept store to showcase French excellence.
In this new showroom, it hosts the collections of its partner Fusalp and the winter cap collection of Headoniste, the first luxury eco-chic cap brand 100% made in France.
In 2020, the small workshop produced more than 200 pairs of skis sold for around 3000 euros each. It aims to double its production as soon as the health crisis is over. " We rely heavily on service and human relations. Our ambition is not to produce thousands of skis on a production line, but small quantities of high quality ", says Antoine Dénériaz, who spares no effort to make his products known and to convince luxury shops to stock them.
They are already present in 6 Club Med (La Plagne, Grand Massif Samoëns Morillon, Les Arcs Panorama, Peysey Vallandry, L'Alpe-D'Huez and La Rosière) and in a dozen luxury boutiques, in the palaces of the most exclusive resorts such as Val d'Isère or Courchevel, in particular the sumptuous Airelles hotel, which has a Bernard Orcelski room of 300 m2.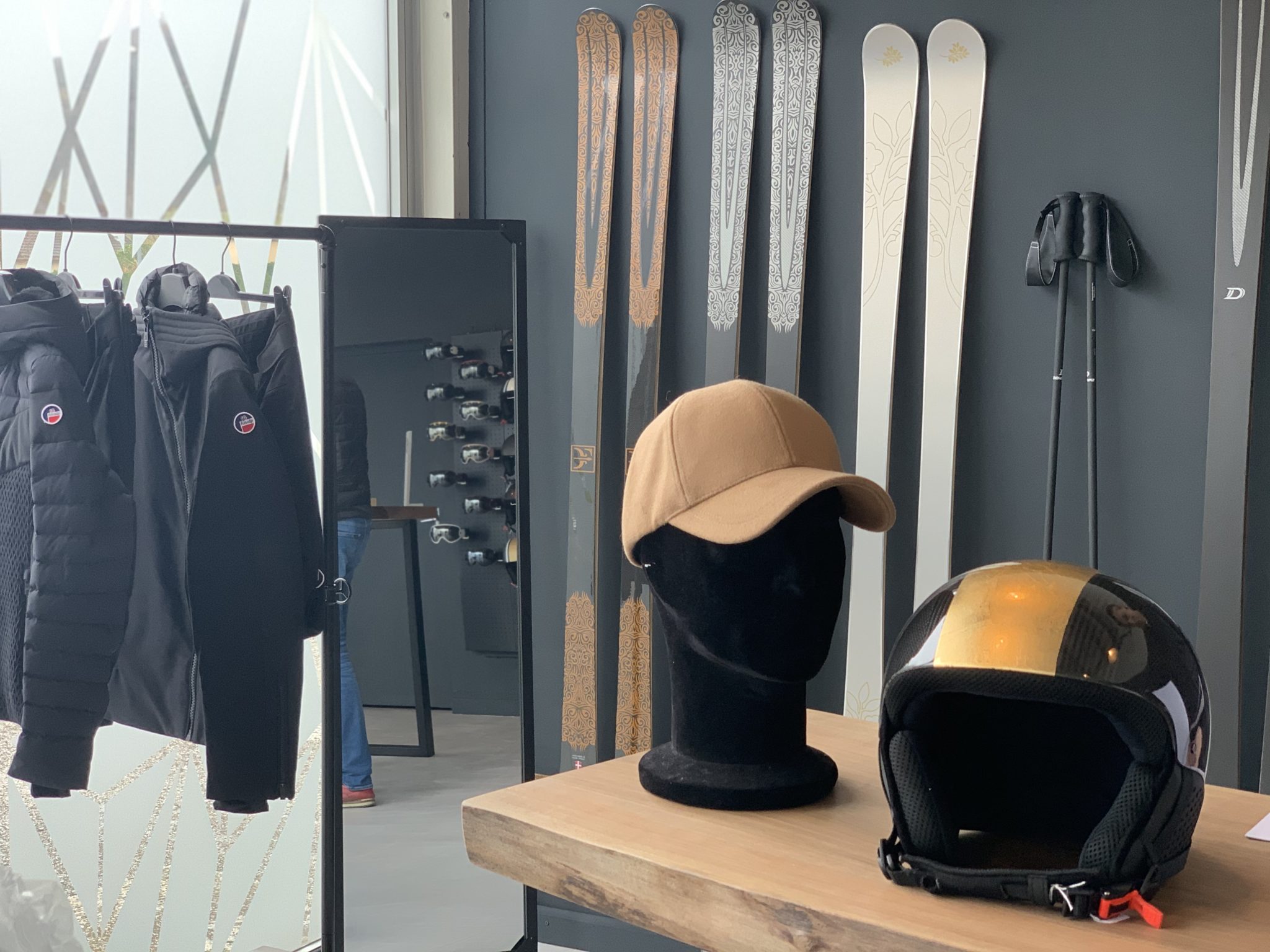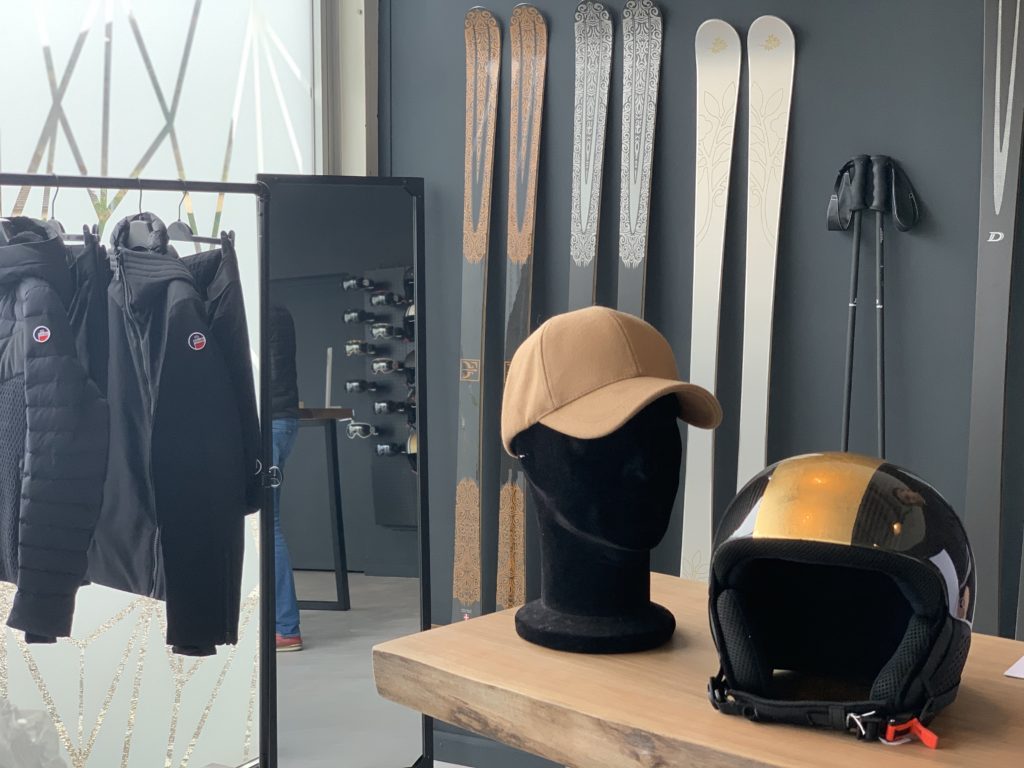 Antoine also passes on his love of skiing with the Deneriaz Experience Day, which offers groups of up to six skiers the opportunity to discover the most beautiful ski areas in the Alps in his company, or the Deneriaz Ski Academy, in collaboration with the French Ski School in Morillon. For six weeks, during the Christmas and February holidays, young skiers improve their skills and share special moments with the Olympic champion from Turin.
Based in the Annecy area, with his wife Claudia, a former World Cup skier from New Zealand, and his two boys, Antoine Deneriaz wants to make his brand the symbol of French excellence.